Meet Michael M.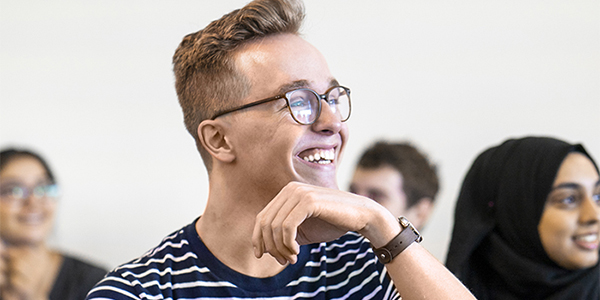 Currently in 4th year
Future FCSS students can expect to come into an environment that facilitates meaningful learning about a wide array of topics. The FCSS program has given me opportunities and skills to critically examine the world around me. I have learned a lot in my time at UofGH, both about the world and myself.
@GH
Clubs/Societies
Vice-President of Debate, Pre-Law Society
On-campus Work
Student Transition and Resource Team Leader (START Leader)
Awards
Placement
Mood Disorders Association of Ontario
I got to know several people who felt disenfranchised or left behind by social support systems, and those experiences are what have  pushed me towards my current career path.
Plans for after graduation
Michael has many interests through his experiences at UofGH. He is currently exploring pathways after school including law school or graduate studies in Social Work or Public Policy/Administration.
Explore your options inside and outside of class to build your portfolio of soft and hard skills.