Meet Aren S.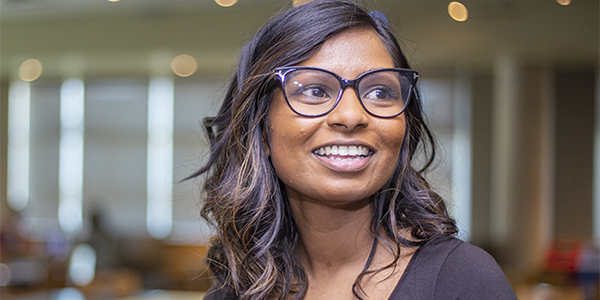 Graduated 2018
In your decision-making process the main thing you need to know is that you have a passion to work with or for children. Through the small class sizes, practicums and your peers, your network will evolve, and your professional path will explore options you didn't know existed!
@GH
On-campus Work
Early Childhood Resource Room Coordinator, Early Childhood Resource Room
Awards
Entrance Scholarship (now the Renewable Entrance Scholarship)
Guelph-Humber Award Recipient for Demonstrating Excellence in Field Placement 
 Academic Merit Scholarship
Placements
2nd year: Palmerston Community Day Care
3rd year: Montrose Child Care Centre (infant room) and SickKids Hospital
4th year: Scholastic Canada 
Aren's placement at SickKids Hospital sparked a passion in therapeutic literature. Read more about her eye-opening experience at Scholastic Canada. 
Study Abroad
Greece, Philosophy and Mythology
Where is Aren now?
Aren's love of the University of Guelph-Humber prompted her to take a position as the Early Childhood Studies Program and Events Coordinator. 
While working Aren is also pursuing a Master of Arts in Early Childhood Education from Ryerson University. 
Explore your options inside and outside of class to build your portfolio of soft and hard skills.