Meet Mia M.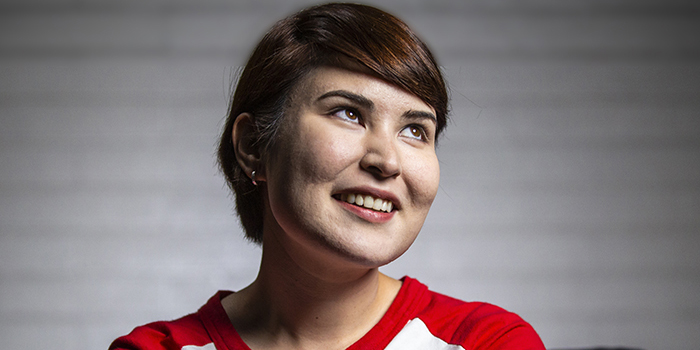 Graduated 2020
Being a transfer student was difficult at first, since I was out of school for a few years before applying to university. Most of my classmates are younger than me, and sometimes I felt like my skills were out-of-date. I really wanted to be there, and I knew that with some support I would be able to succeed. Along with being a transfer student, I am also a person with disabilities. The Student Wellness and Accessibility Centre (SWAC) helped me to access accommodations that I didn't know about, and all of my professors have been truly understanding and willing to communicate with me about my unique learning needs. I am truly thankful for the time I spent at the University of Guelph-Humber, where I learned to be myself.
@GH
Clubs/Societies
President, Psi Chi Society 
President, Humber College Chapter of Canadian Students for Sensible Drug Policy 
Vice-President of Activities, Psych Society 
Participant, Field Course in Aboriginal Mental Health 
On-campus Work
Camp Counsellor, Humber Arboretum
Student Transition and Resource Team Leader (START Leader)
Co-coordinator, Humber Arboretum Ambassadors 
Mascot, Swoop
Having the opportunity to work on campus and participate in volunteering gave me a sense of purpose in postsecondary, where I met other transfer students who were also around my age and faced similar challenges.
Volunteering
Awards
Where is Mia now?
Mia plans to take a year off after graduation to work and continue her education by taking some online courses. She has a plan—first a master's degree and then on to a PhD!
I will be the first and only person in my immediate family to have a university degree.
Congratulations, Mia!
Explore your options inside and outside of class to build your portfolio of soft and hard skills.