Meet Stefania B.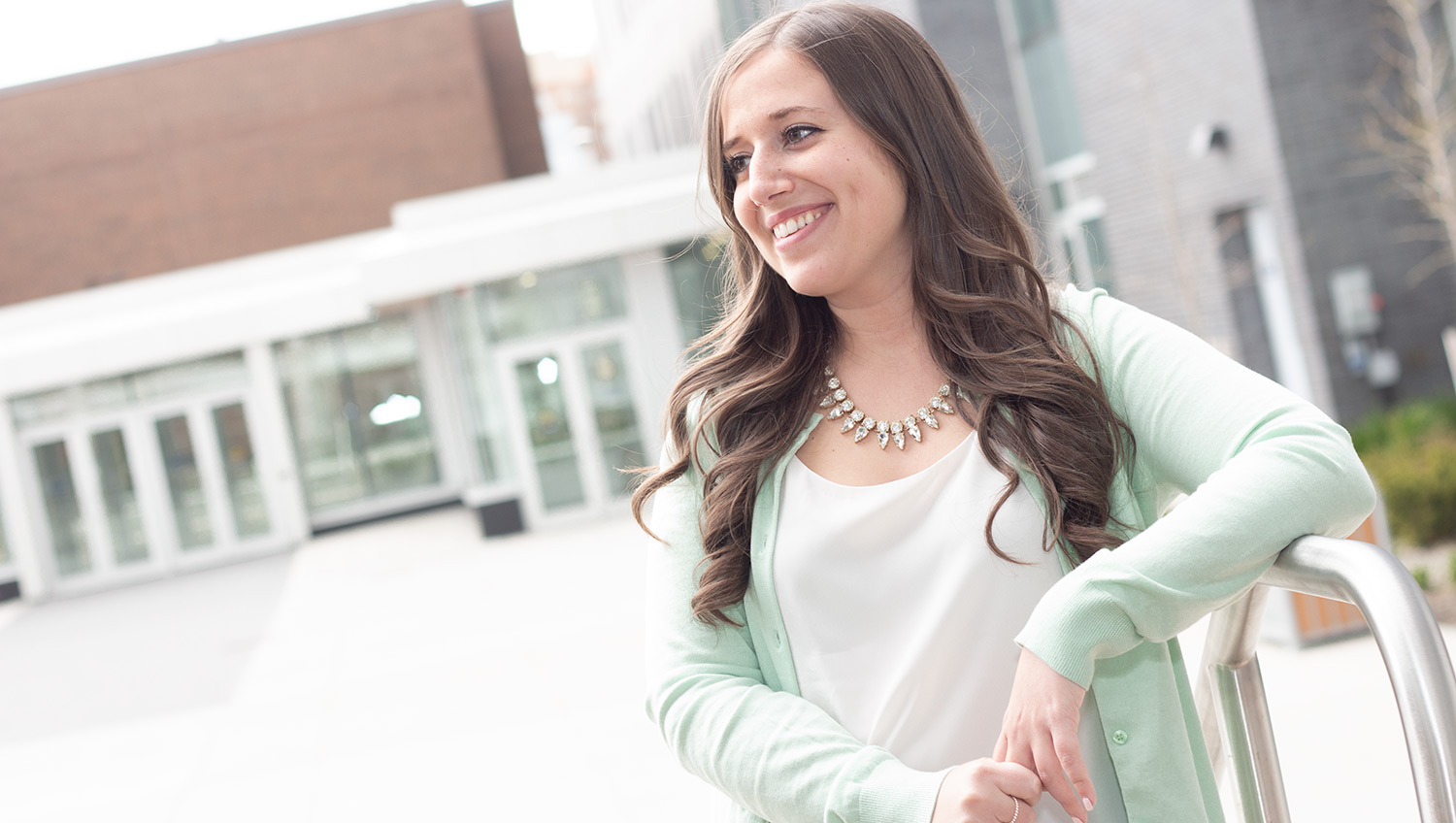 Graduated 2016
I thought I would leave Guelph-Humber knowing all the answers. Now that I'm working in the field I know that my time at Guelph-Humber gave me the skills to ask the right questions.
Stefania came to UofGH as a transfer student.
@GH
Clubs/Societies/Government
Student government,Program representative
Scholarships/Awards
Further Studies
Completed her Master of Social Work from the University of Toronto in 2018
Where is Stefania now?
She is currently a Social Worker (Surgery) with Mackenzie Health Hospital.
Stefania is also the co-founder, with Veronica Marziale, of Love & Above, launched in summer 2016. Together they've raised about $70,000 for various charities. Most of their work has been fundraising with Wish bracelets for SickKids research on pediatric brain tumors, specifically Diffuse Intrinsic Pontine Glioma (DIPG). They've also run two holiday gift card drives benefitting SickKids, which generated around $19,300 in donations - incredible because the donated funds went directly into the hands of the children and families spending their holidays at SickKids.
Be inspired! Learn more about Stefania and how she is making a difference with her social service work; read our January 2022 article, "Alumna making a difference".
Note: Profile information as published September 2021
As part of our 20th anniversary (coming in fall 2022), our 2022 Viewbook revisits students previously profiled in Viewbooks! A bit of a blast from the past.