Meet Jaylen M.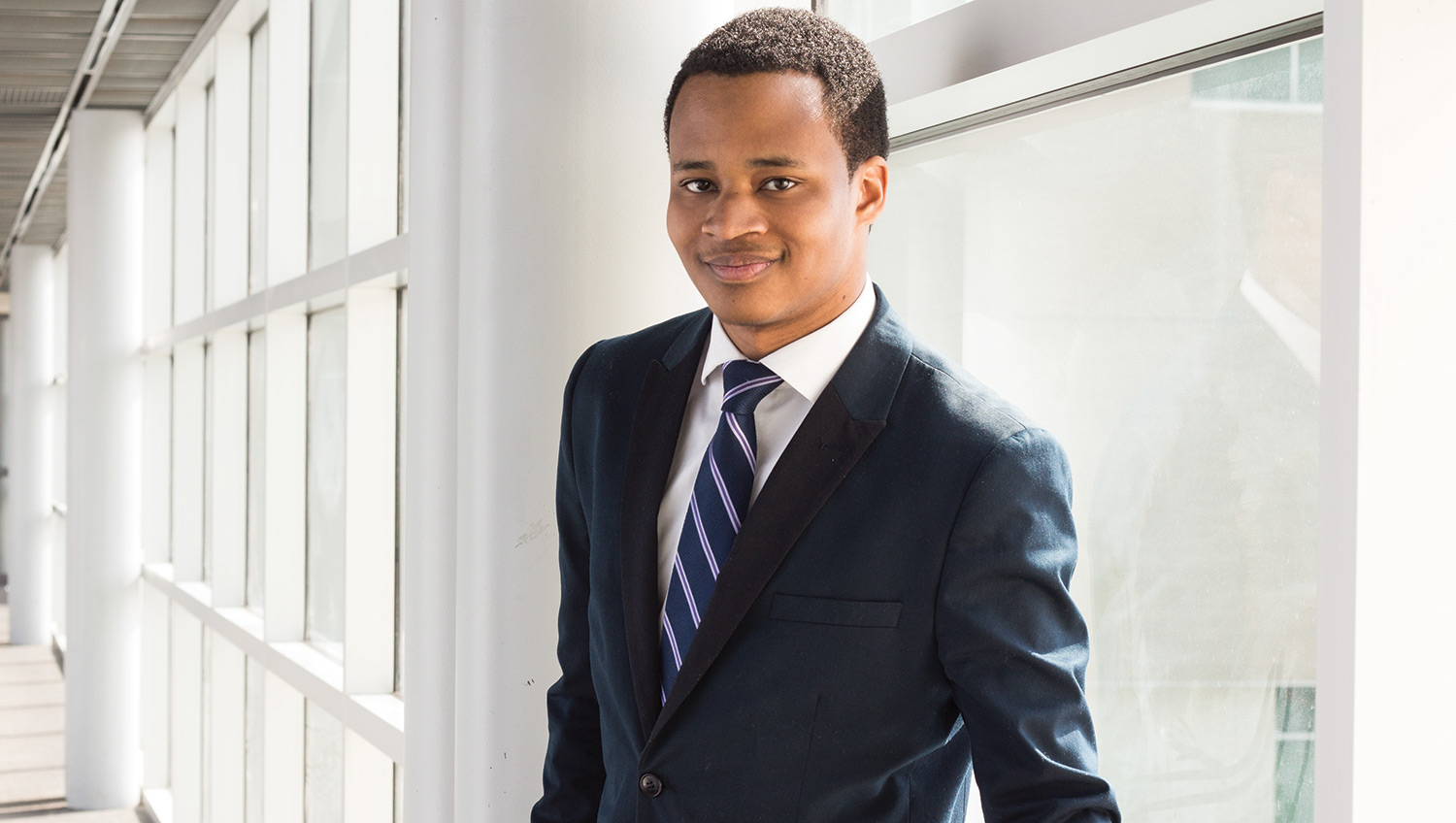 Graduated 2015
My favourite memory was representing UofGH in a business case competition in the United States. Being a part of the University's history was special. That experience inspired me to dream big.
@GH
Clubs/Societies
Member, International Business Association
Team member, UofGH DECA
Guelph-Humber Accounting Council (GHAC)
Scholarships/Awards
GH Merit Scholarship
Gold Medallion for Leadership Excellence
Work on campus
Learning Support Peer (2 years)
Business Case Competitions (placing in the top 3)
UofT Management & Business Consulting Association Case Competition, March 2015 – 1st place
Ryerson Achieve Accounting Case Competition, February 2015 – 1st place
DECA U Provincials, Deloitte Case Boss category, January 2015 – 1st place
Wharton Undergraduate Consulting Competition, Philadelphia, USA, October 2014 – 2nd place
Success web stories:
Further Studies
Earned his Chartered Professional Accountant (CPA) designation in 2019
Where is Jaylen now?
Jaylen will be a professor in our Business program starting fall 2021. He will be teaching Managerial Accounting II.
When we first contacted Jaylen in spring 2021, he was a Senior Financial Analyst with Wajax Corporation.
The Guelph-Humber experience is unlike any other. It has provided me invaluable knowledge that has helped me in my career and friendships that will last a lifetime.
Note: Profile information as published September 2021
As part of our 20th anniversary (coming in fall 2022), our 2022 Viewbook revisits students previously profiled in Viewbooks! A bit of a blast from the past.