Meet Keanna G.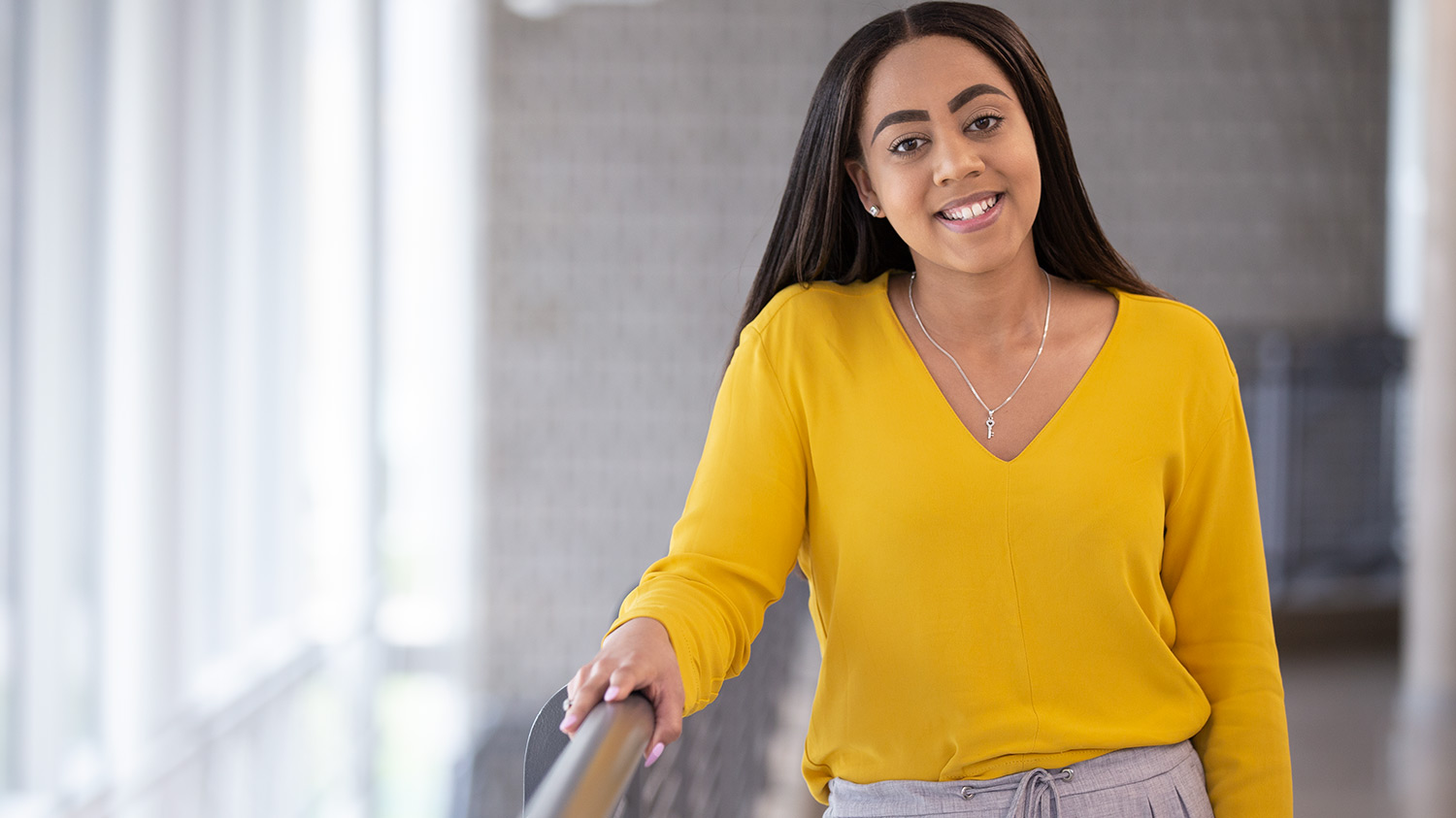 Graduated 2018
My placement gave me a path to success. I made connections with professionals, which helped when applying to my highly competitive graduate program. I developed a stronger resume due to my experiences in a variety of settings and acquired unique skills necessary for my success within my grad program.
@GH
Work on Campus
Scholarships
GH Entrance Scholarship
GH Merit Scholarship
Further Studies
Master of Science in Child Life and Pediatric Psychosocial Care from McMaster University
Hear more from Keanna about UofGH:
Where is Keanna now?
Keanna has completed her Master of Science in Child Life and Pediatric Psychosocial Care and is now working as a Registered Early Childhood Educator. She is also pursuing certification with the Association of Child Life Professionals to receive her "Certified Child Life Specialist" credential.
Guelph-Humber was my first step in achieving success. The education I received and placement experiences not only allowed me to pursue a master's degree, but continue to set myself apart from other applicants as I embark on my journey as a professional. My time at GH has made fulfilling my dream of becoming an RECE and Child Life Specialist a reality!
Note: Profile information as published September 2021
As part of our 20th anniversary (coming in fall 2022), our 2022 Viewbook revisits students previously profiled in Viewbooks! A bit of a blast from the past.