Meet Jordan L.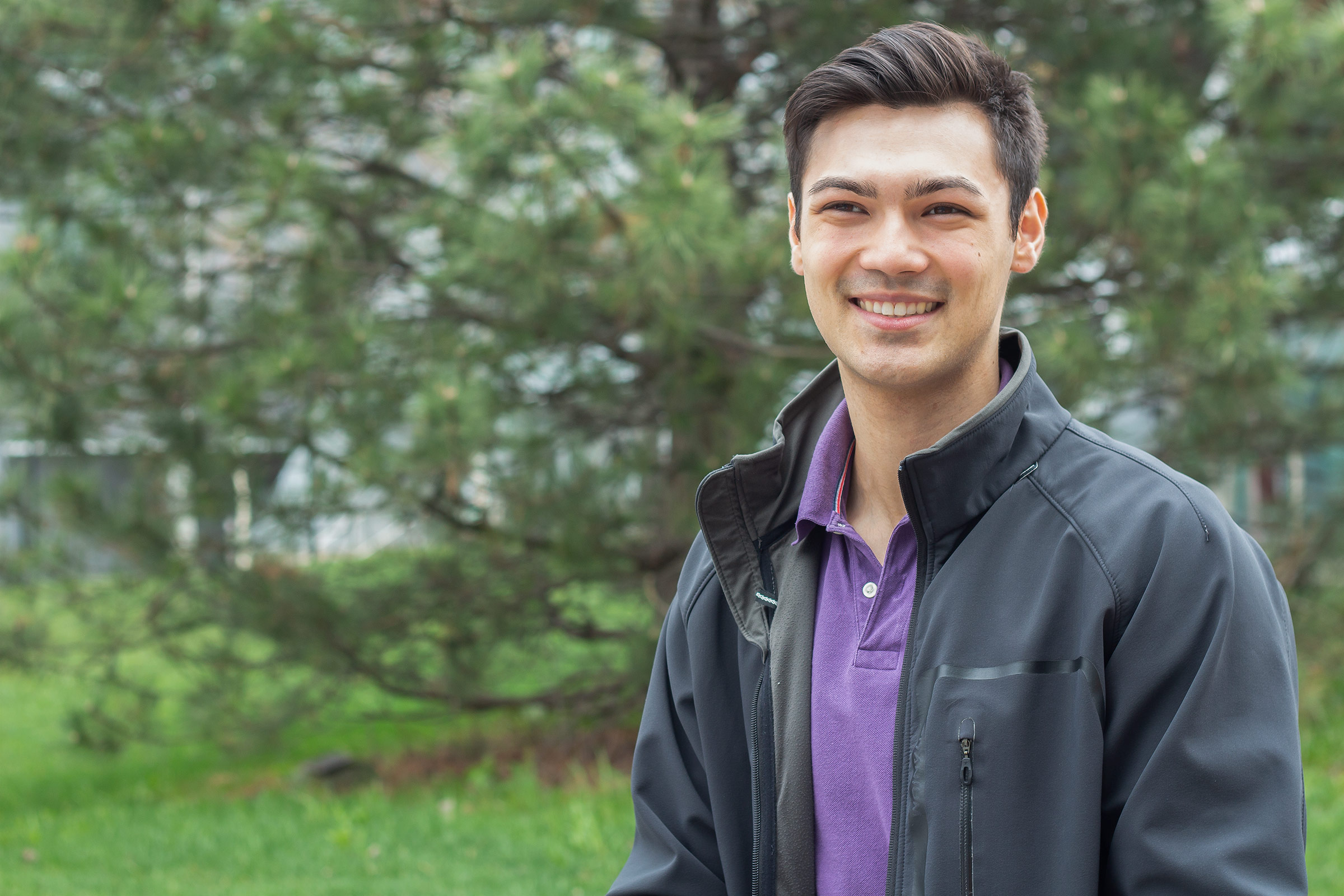 Graduated 2016
I can say that just about every class from my time at Guelph-Humber provided me with a tool or skill that I have used during my research career. My favourite classes from Guelph-Humber were Exercise Physiology and Biomechanics. In the years since I've graduated, I continue to study these topics in my career as a researcher, and I can say that this is in large part because of the inspiration and fascination with these areas imparted from the awesome professors I learned from.
@GH
Clubs/Societies
GH Chapter Activities Coordinator, Canadian Obesity Network
Work on campus
Laboratory Research Assistant
Peer Tutor
I did my master's degree at the University of Guelph with Philip Millar, who is also my current PhD advisor. I met him through the UofGH undergrad research assistantship program, when I did summer research with him in 2015.
Further Studies
Master of Science in Human Health and Nutritional Sciences from the University of Guelph, 2018
Ontario Graduate Scholarship recipient
Where is Jordan now?
He is completing his PhD at the University of Guelph.

Jordan described his current research for us: I am currently researching how someone's blood pressure and heart rate react when they are exercising. We know that excessive cardiovascular responses to stress and exercise are associated with a greater risk of future cardiovascular disease, so I want to understand what factors determine whether someone has a small or large cardiovascular response to exercise. I look specifically at the role of the nervous system in determining how the cardiovascular system responds to exercise, and how exercise training and nutrition interventions can target this response. I currently study these questions in healthy people, but I plan to work directly with a clinical population in my future research.

Jordan plans to pursue a post-doctoral research position after his PhD, potentially in the US or the UK.
Note: Profile information as published September 2021
As part of our 20th anniversary (coming in fall 2022), our 2022 Viewbook revisits students previously profiled in Viewbooks! A bit of a blast from the past.