Meet B. Dunlop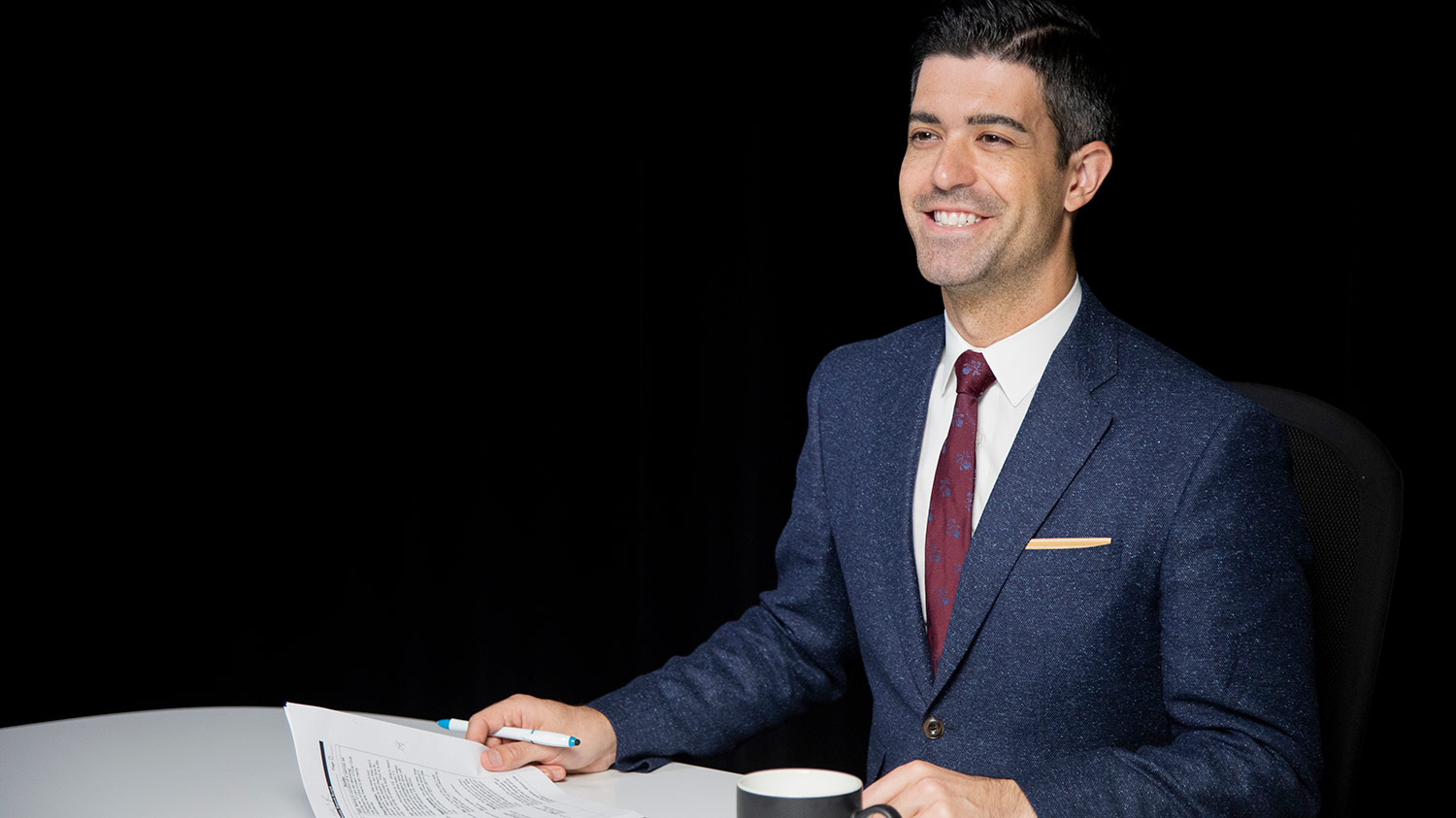 Graduated 2008
I enrolled at GH with the sole intention of sitting on a sports news desk one day. I learned the skills to do that, and developed a love of writing that eventually led to co-writing the autobiography of one of my favourite athletes.
@GH
Work on campus
Scholarships & awards
Brendan's success
You may recognize Brendan from some of your favourite sports broadcasts.

Before graduating from Guelph-Humber in 2008, Brendan worked as a Sirius Satellite Radio update anchor and TV host on theScore. He later became lead anchor of FOX Soccer News in the United States and nationally anchored Sportsnet Central for years. He's also worked as a play-by-play commentator calling Canadian Premier League matches on OneSoccer and FS2. He most recently worked on CBC's Olympic coverage of Tokyo 2020 and is a written contributor to the Toronto Star.

Brendan co-authored the book DeRo: My Life with four-time MLS Cup champion Dwayne De Rosario. You can learn more about Brendan on his website, listen to Brendan weekly on The Footy Prime Podcast and follow him on Twitter/IG/TikTok: @brendan_dunlop.
Brendan has been very supportive of the University and has generously been a part of advertising commercials for the University of Guelph-Humber. If you haven't seen his commercial - catch it online.
Note: Profile information as published September 2021
As part of our 20th anniversary (coming in fall 2022), our 2022 Viewbook revisits students previously profiled in Viewbooks! A bit of a blast from the past.