See our Transfer Applicant Guide
See our Transfer Applicant Guide
Check out our 2018 Transfer Applicant Guide below
Living in Residence
Live and learn among students from both the University of Guelph-Humber and Humber. Residence facilities are located just a two-minute walk from the University. Humber manages the residences on campus, thus links to full residence information and the online registration will take you to humber.ca web pages.
Rooms:
As a first-year resident your room will be single style. You can choose from themed floors, such as co-ed, health and wellness or quiet study—whichever is right for you!
Facilities:
Community kitchens that can be used for group cooking, an exercise room, recreational space, a dining hall and laundry facilities are all available to you. Get all the details!
Food:
Dining plans are required if you live in residence and you can use your plan at food service outlets across campus. You will select from three dining plan sizes to accommodate your appetite.
Residence Parking:
Students living in residence will have access to Lot 1 and do not have to use WebAdvisor to order their parking pass. Parking registration and pick-up will take place in GH110 during the University of Guelph-Humber Orientation and the first two weeks of class.
Cost:
You should account for approximately $8,600 to $11,250 per academic year for your dining plan and accommodations (based on 2017-18 rates). See a breakdown of costs.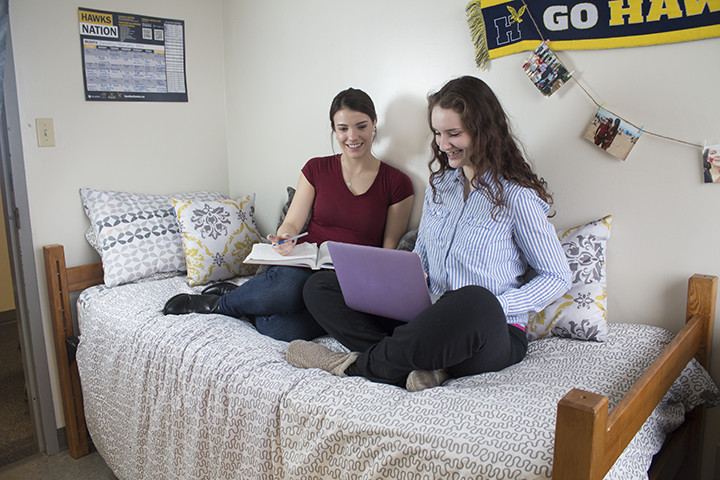 Applying to residence
You are eligible to apply to residence once you have received an offer of admission. Once you have received your offer of admission, register on the residence portal. Residence operates on a first come, first served basis; therefore, you are encouraged to apply as soon as possible.
Spring entry:
For transfer students starting in May 2018, residence applications can be submitted online beginning February 1, 2018.
Fall entry:
For all students starting in September 2018, residence applications can be submitted online beginning February 1, 2018. The deadline for applications for September is June 1, 2018.
For more residence information, visit humber.ca/residence.